As a luxury nursing home, we go above and beyond at Harwood House to provide luxury care in all aspects of our services.
Luxury nursing home, luxury design
Our luxury nursing home is a beautiful environment that is regarded by all who see, work or live in it, as extraordinarily good.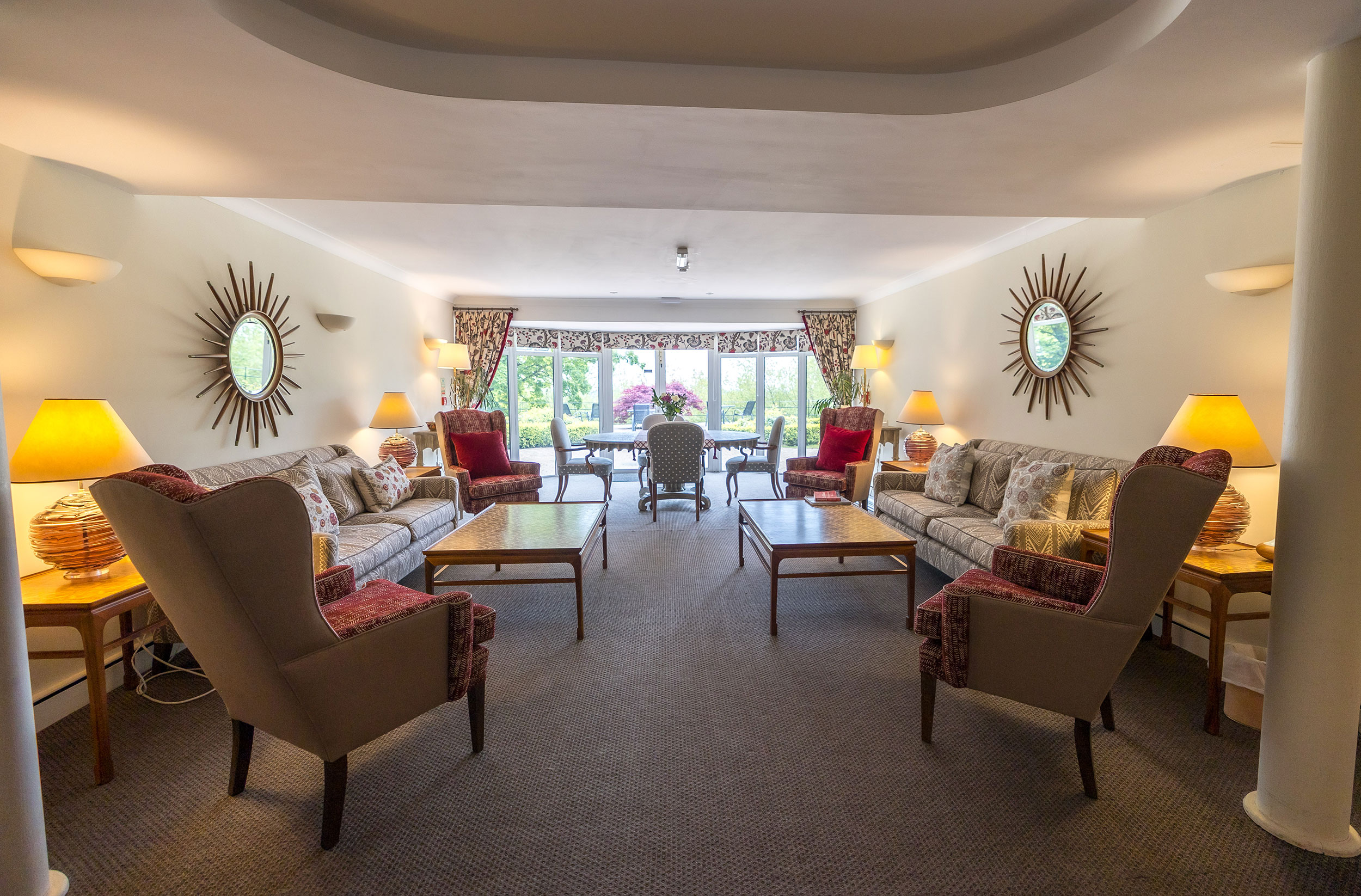 Working with architects, interior designers, in particular William Yeoward, and landscape gardeners we have created a luxury nursing home where each of the thirty-one rooms has a luxurious but homely feel.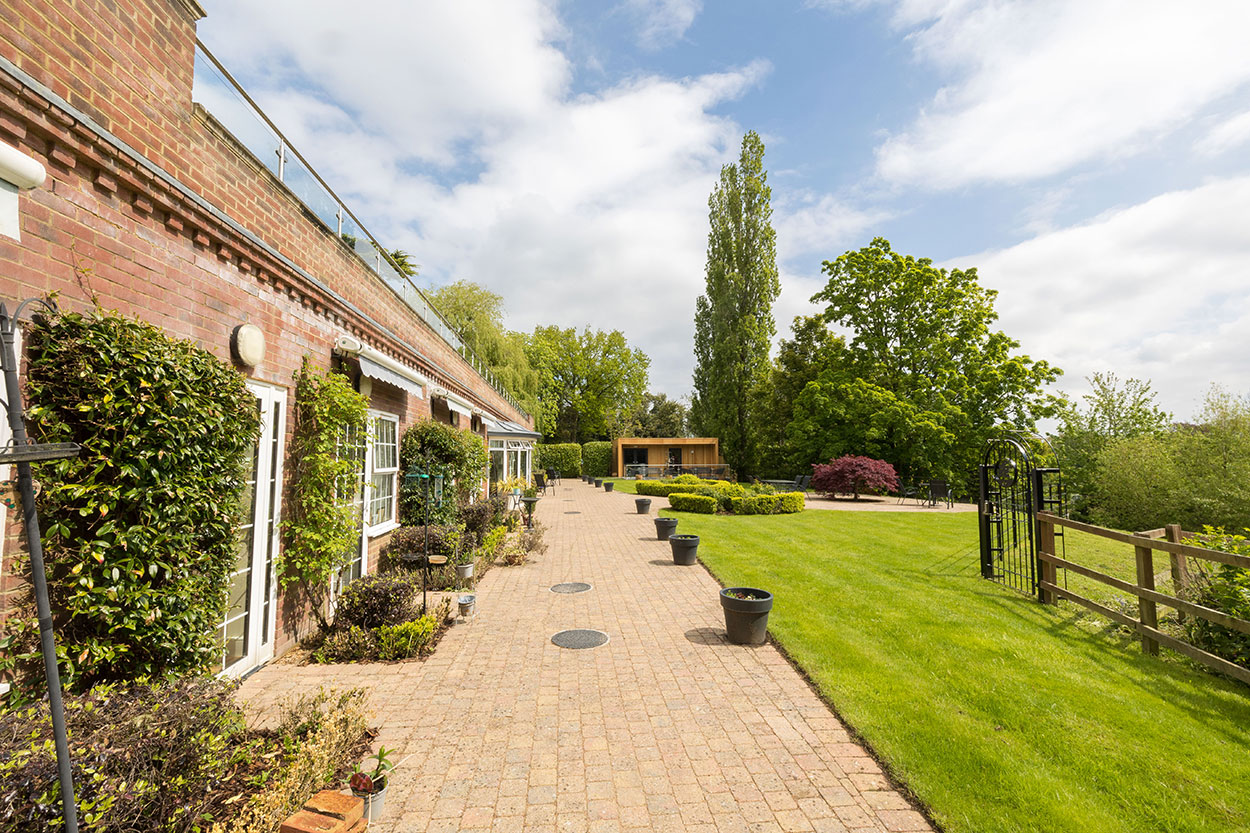 The fabric, furnishings, the lighting and even the pictures on the walls were carefully chosen to make our residents truly feel at home.
The facilities in our luxury nursing home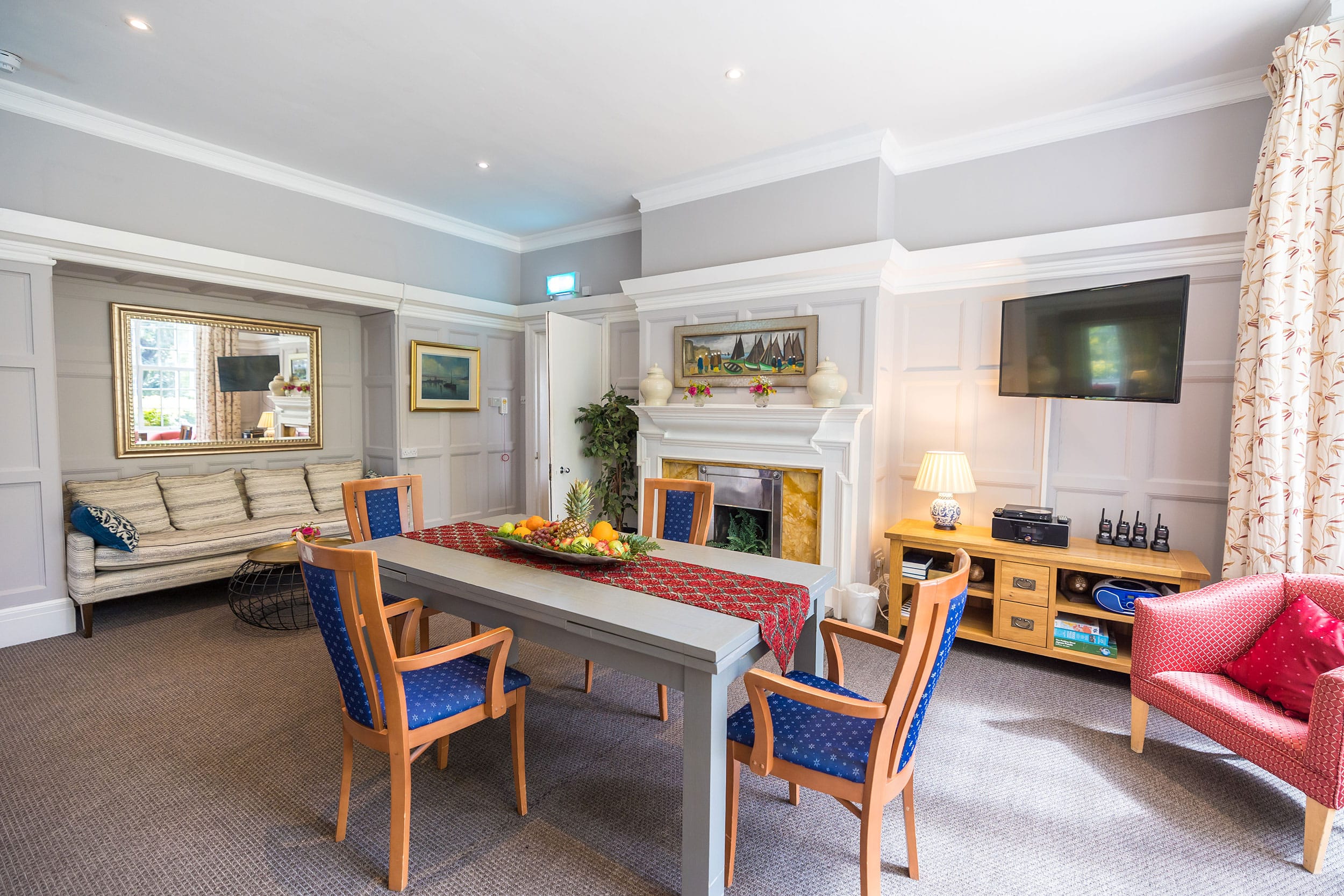 Our desire to provide luxury care extends to the facilities in our luxury nursing home.
Each private suite has an ensuite bathroom, television, telephone, WiFi, and space enough to welcome friends and family. You can even bring your own furniture if you want to!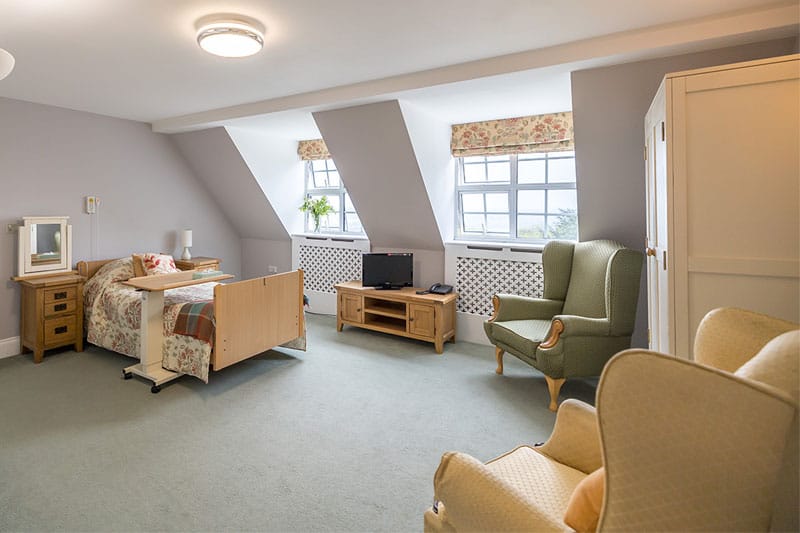 Our luxury nursing home also has three well-appointed reception rooms, a spa bath, a hairdressing room and a guest bedroom.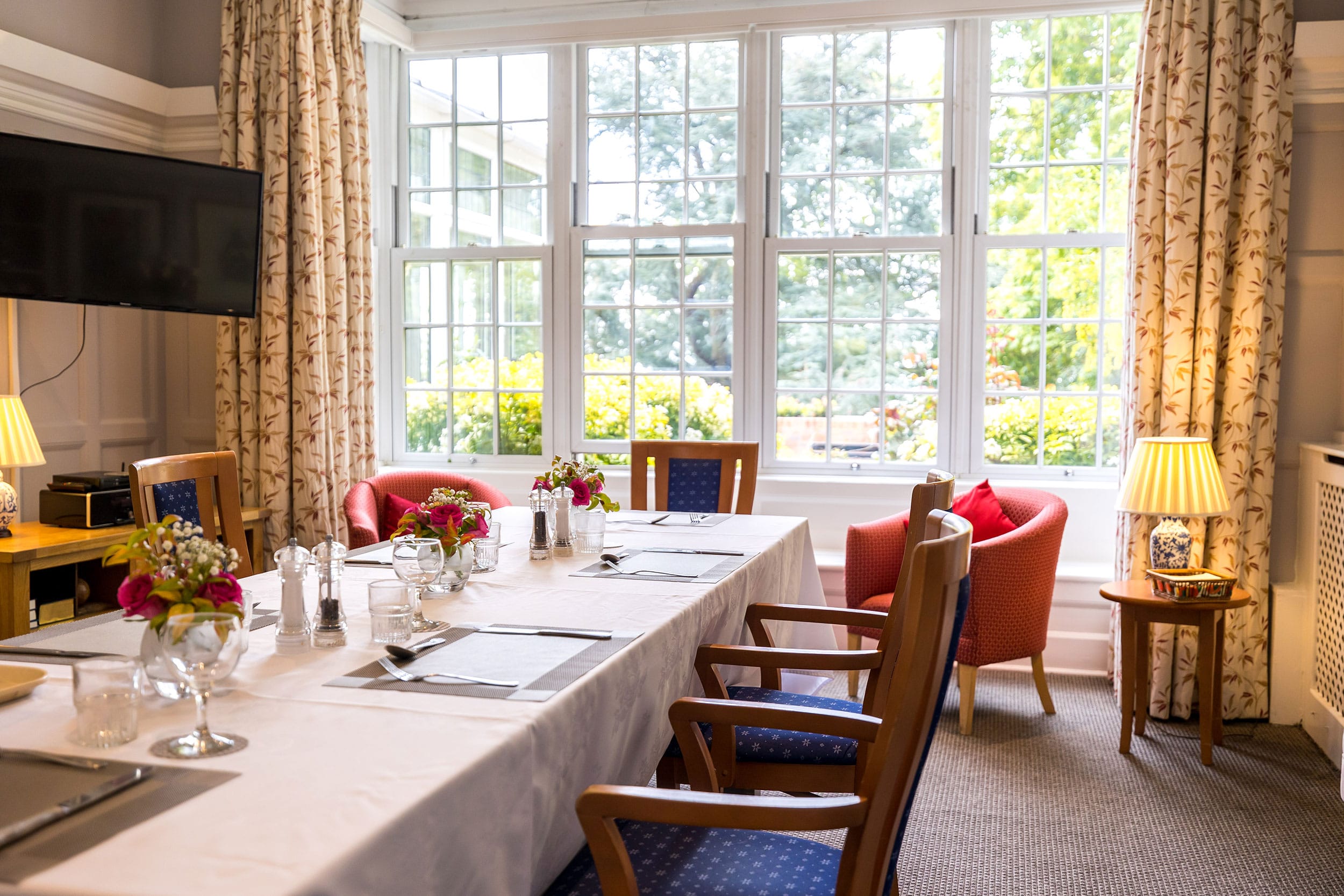 Outside there is plenty of secure space for residents and guests to walk, sit, relax, and enjoy the gardens, bird life and beautiful views across the Thames valley towards Windsor Castle.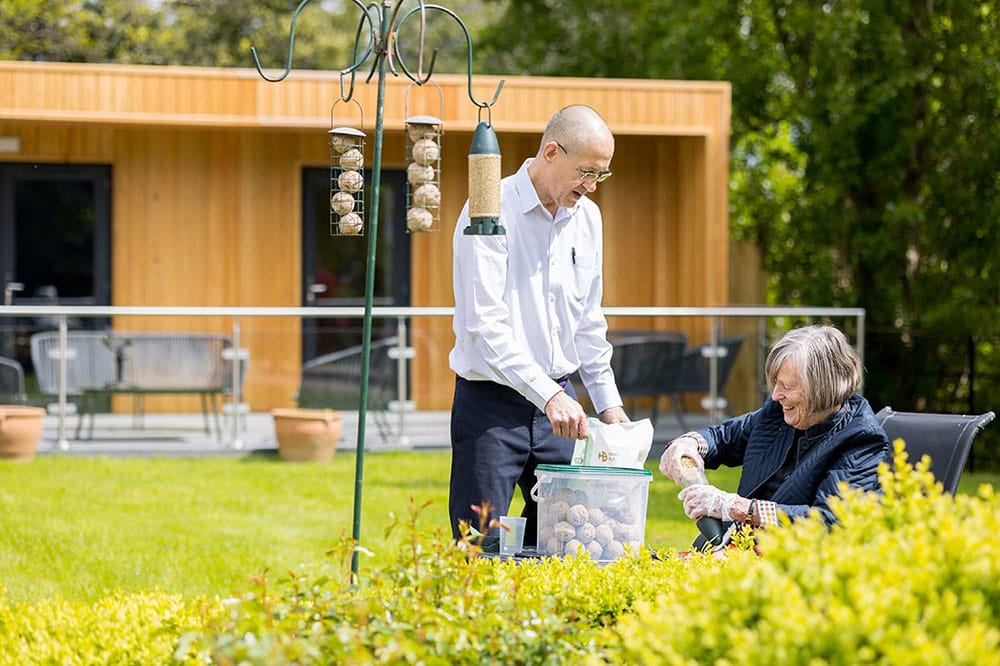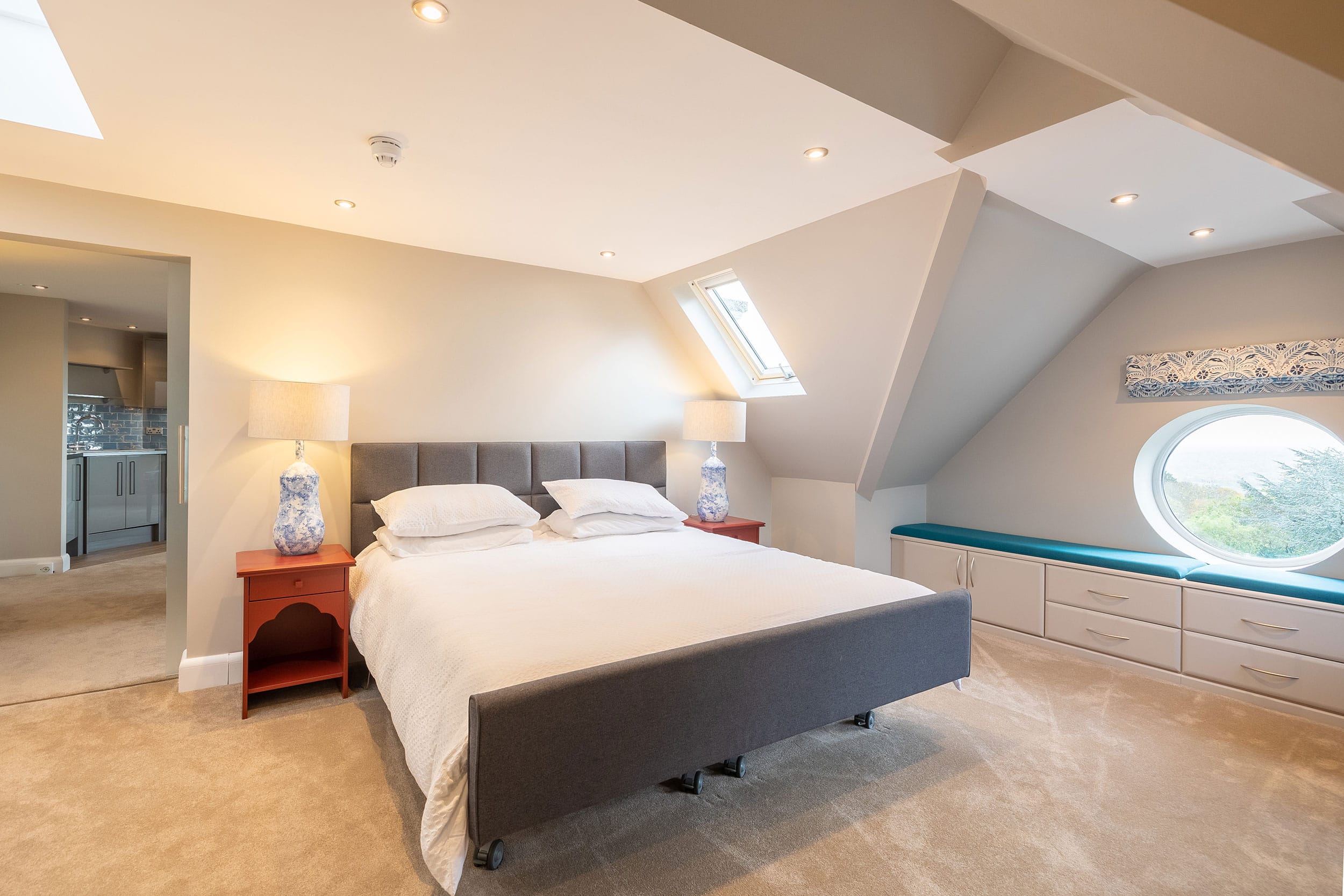 The environment in our luxury nursing home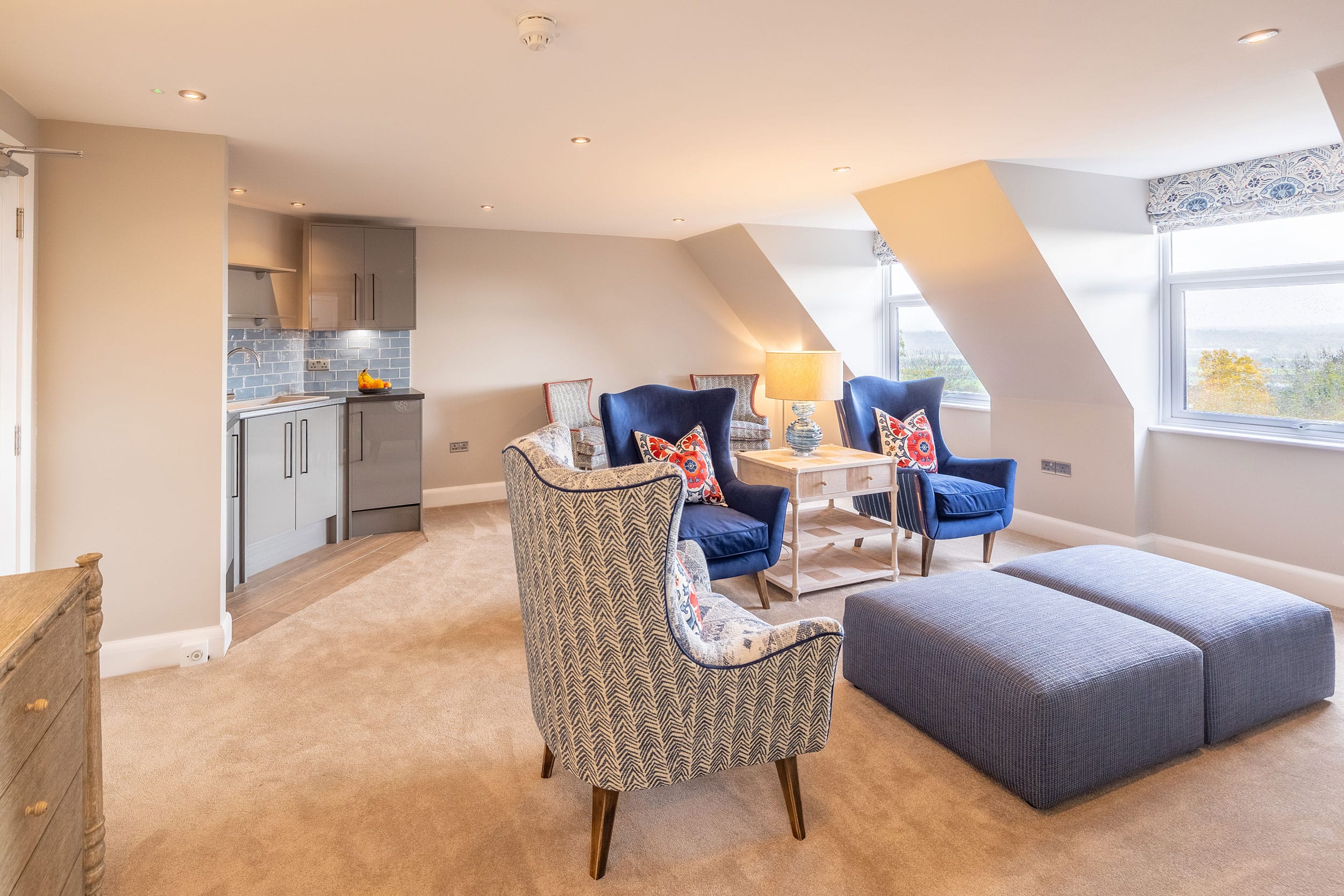 Harwood House's luxury environment helps promote a sense of security, safety and care.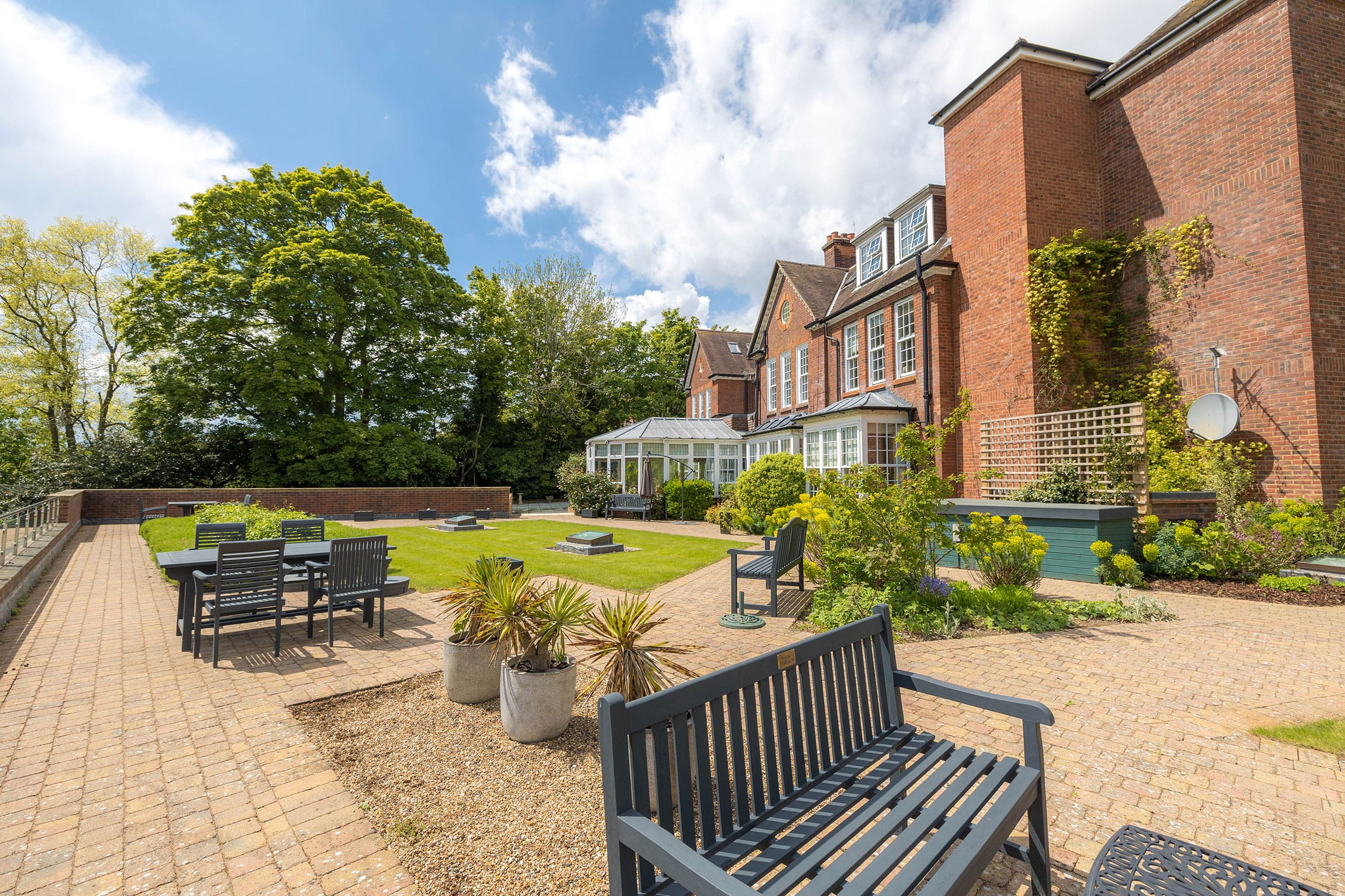 It is a stimulating and engaging environment for residents, where social interaction and companionship are encouraged, and loneliness alleviated.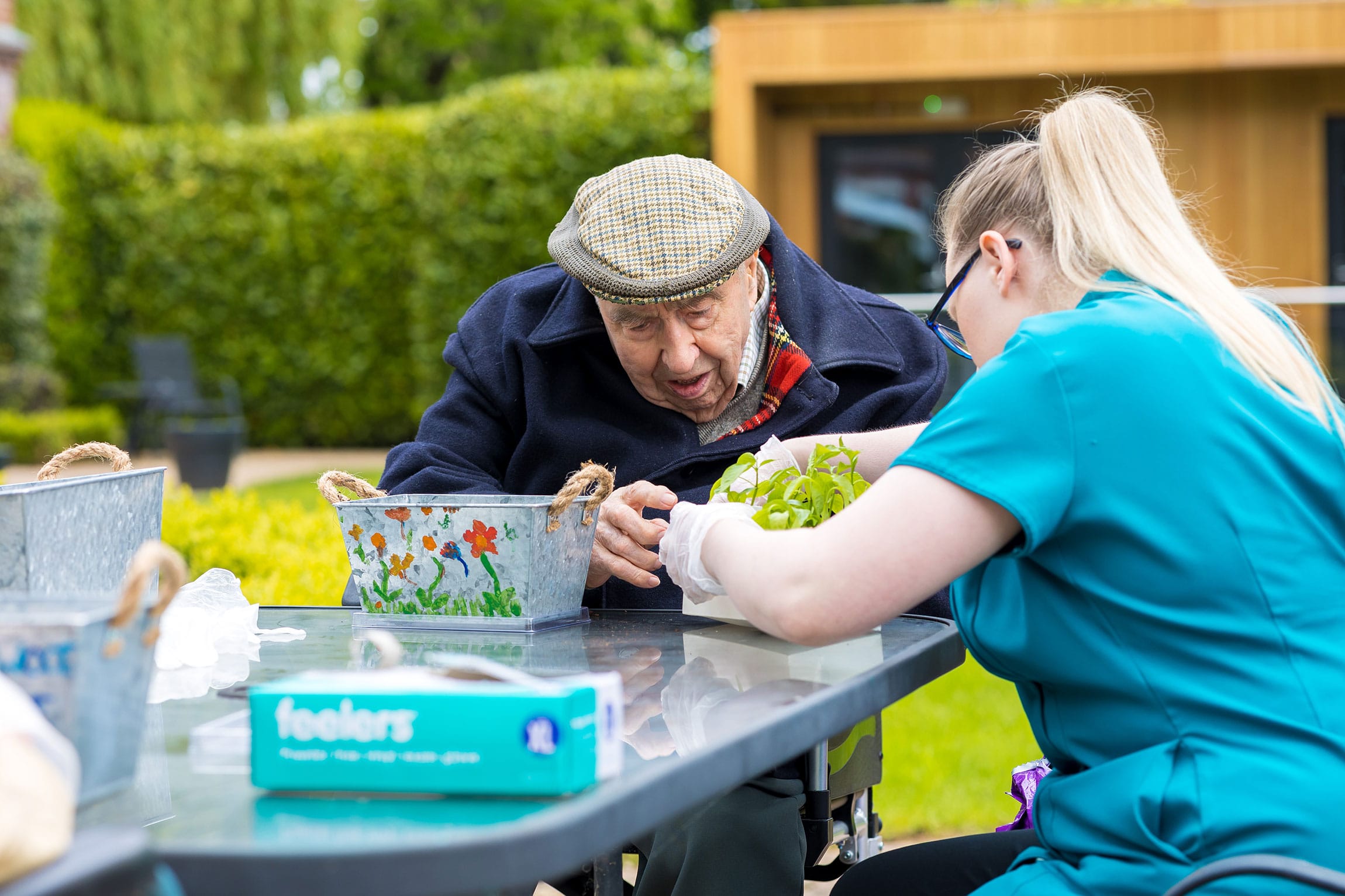 It's also an environment where family and friends are welcome to visit.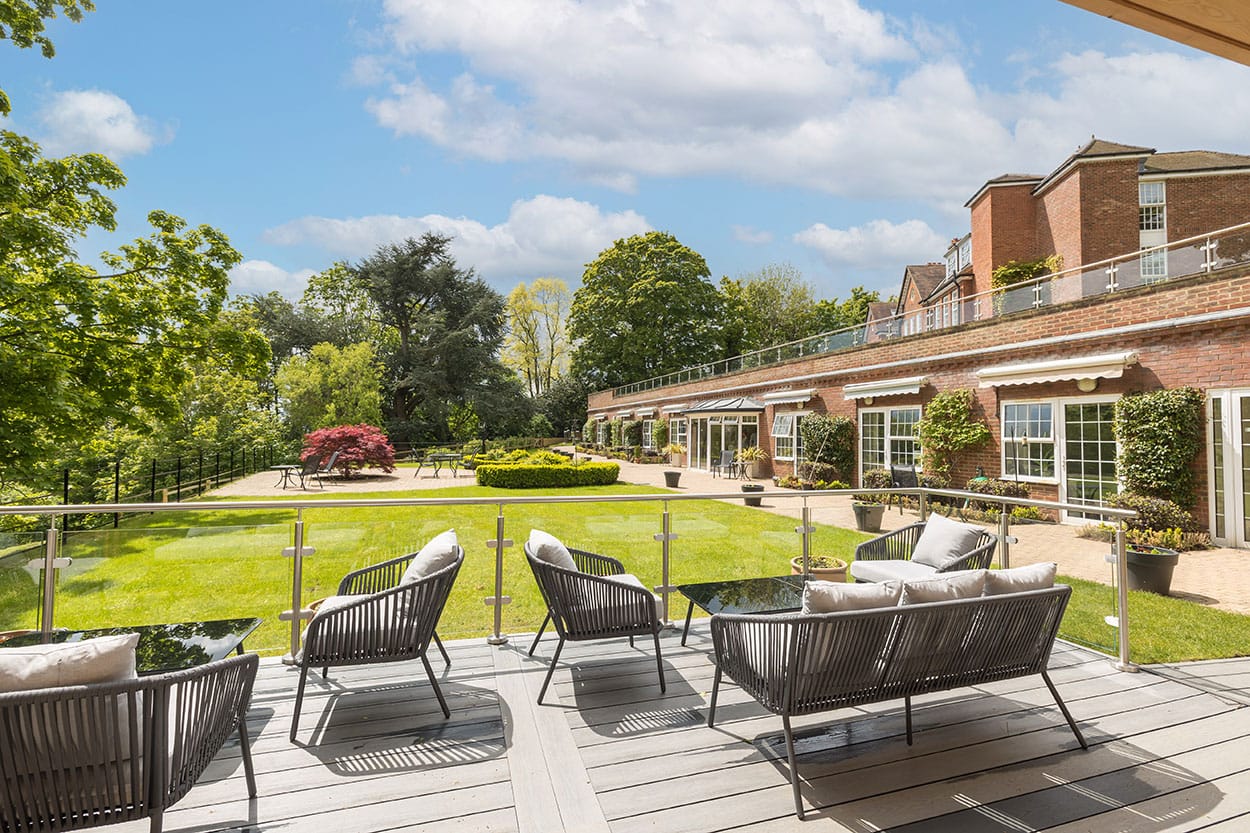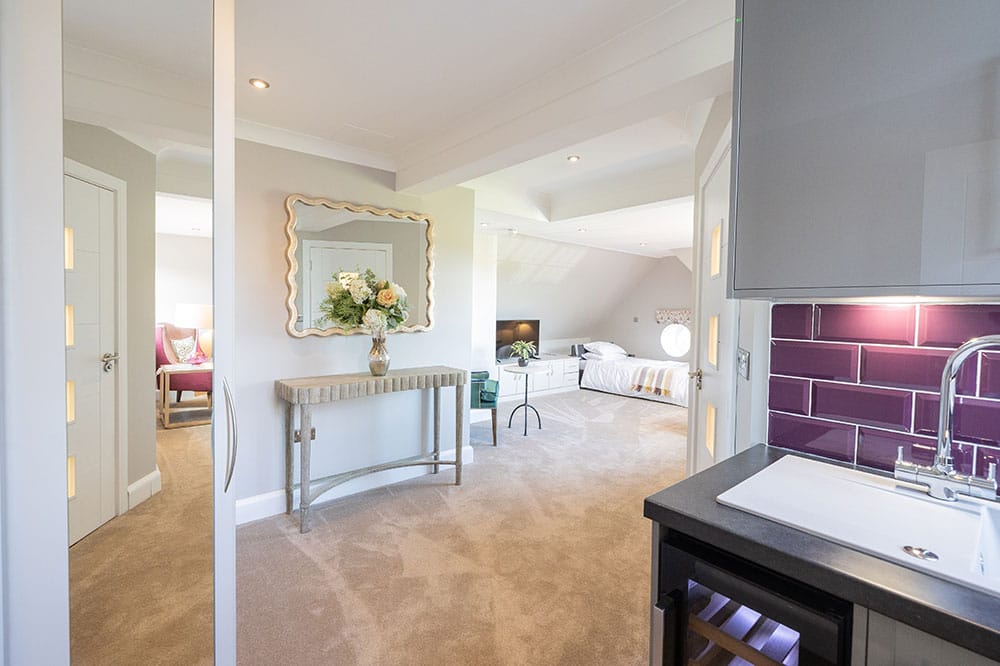 Luxury nursing home testimonials
This is a very good quality nursing home…what is nice about this one is that when you walk in it feels homely, it's not got that institutional feel about it.

Here it is about the quality… We talk about the quality of care: quality of surroundings is part of that quality of the care that is delivered by the staff, is the other aspect of it, and the two together is what makes the quality experience for the resident.

Rt Hon Theresa May MP for Maidenhead