Harwood House is a beautiful Berkshire home, where you will enjoy exceptional levels of compassionate care…
The building is a special place because of its architecture, but it is the people who make it special by participating in it.

Charlie Chaplin
To help older people and adults with chronic and critical illnesses LIVE LIFE WELL
Why Harwood House Care Home
My mum's quality of life has improved substantially since taking up occupancy at Harwood House. I could not have asked for any better.

Daughter of a resident
This care home with nursing is like a 5 star hotel and the nursing care is 5 star plus!

Wife of a resident
I would highly recommend the home. The level of care and general facilities are excellent….Please go and see for yourself.

Nephew of a resident
A message from our Directors
This website is about who we are and the people who will care for you (or your loved one), what care, nursing and wellbeing services we provide and what life is like at Harwood House, our care home with nursing, in Cookham Dean near Maidenhead in Berkshire.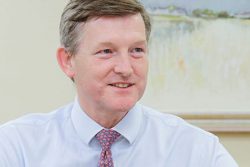 We invite you to visit Harwood House Care Home and meet our team and residents. You will get a feel of how good daily life is at Harwood House. Please call us on 01628 478000 to arrange your visit.
We are proud of Harwood House: it challenges expectations of what a nursing home must be. We have set new standards in luxurious care. For us, it's all about providing outstanding, compassionate and professional care for individuals of any age, twenty-four by seven.
Your wellbeing is at the heart of all we do. You will see it, in the pastoral support, the variety of activities and food we offer. It's apparent in the beauty of the home and gardens. We are strongly committed to fulfil the needs of each resident and will work with you to achieve that.
Thank you for your interest. We hope this website will help you as you make up your mind for your future life or that of someone special to you. We look forward to meeting you here at Harwood House Care Home in Cookham Dean near Maidenhead, Berkshire.