Looking forward to mealtimes is one of life's joys. You are encouraged to tell us what you most like to eat and drink.
What can I expect from my dining and nutrition whilst at Harwood House Care Home?
We provide a variety of dining options: three tasty homecooked meals each day, freshly cooked by our kitchen team. Our team are also available to provide snacks around the clock.
Our food is sourced locally and cooked in our own kitchen. It's varied and tasty because it's home cooking of the highest standard.
Why is our care home dining so good?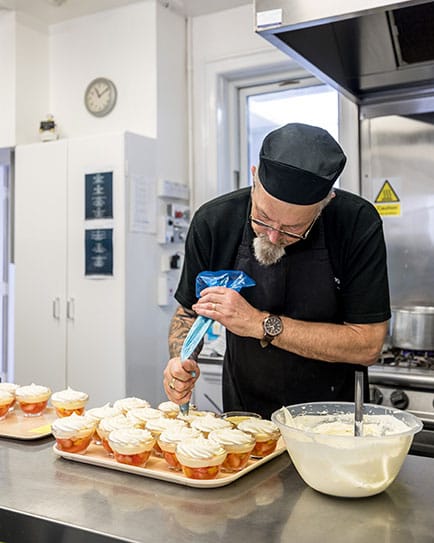 Our head cook spends a great deal of time planning the meals that our residents enjoy. Relatives and friends are always welcome to join you for lunch and sample the delights of our kitchen for themselves.
We want people to feel at home and so wine and sherry are offered with meals. We recognise that sometimes a resident may prefer to eat alone or at a different time to others. No one has to conform – it's not an institution!
To find out more about life at Harwood House luxury care home or to book a grand tour please contact us.